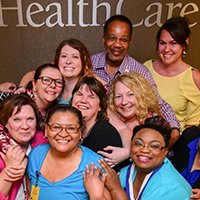 BILD Academic Partnerships
BILD offers several partnership programs with leading accredited colleges and universities. Many of these educational programs are offered in a cohort model where you attend class with other BJC team members, providing a unique understanding of BJC's business as you learn and grow together.
BILD works with BJC's HR Hub to get the most from your annual benefit to reduce your out-of-pocket costs, and we pay for your courses in advance to eliminate the need to pay for your tuition to start your classes. Use the links below to learn more and get started.
Doctoral
Master's
Bachelor's
Associate's
Employee Education Discounts at BJC
BJC has discounts available from many local and national univerisities to help you achieve your academic goals. For a full list of education and testing discounts available to BJC employees and their families visit YouDecide, BJC's employee discount program.
Featured Discount Programs
YouDecide
Tuition Benefits at BJC
BJC's tuition assistance benefit provides financial assistance to support eligible employees who pursue additional education to grow their career at BJC. Visit the Tuition Assistance page on the BJC Total Rewards website for eligibility information and next steps.
BJC Tuition Assistance
HR Hub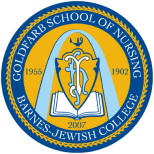 Barnes-Jewish College Goldfarb School of Nursing
Barnes-Jewish College Goldfarb School of Nursing is offering all current part- and full-time BJC employees a 20% discount on all Bachelor of Science in Nursing and select Master of Science and Doctor of Nursing Practice programs.
Dedicated faculty will prepare students to succeed in the fast-paced, ever-growing nursing profession. Pre-licensure students learn from experienced nurse educators and are practice-ready when they graduate. With an MSN from Barnes-Jewish College, nurse professionals are prepared to become executive nurse leaders in complex, interprofessional healthcare settings.
Goldfarb provides a number of scholarship opportunities, including those available to BJC employee family member and legacy students of the college. More information is available from Goldfarb's financial aid department by calling 314-454-7055 or clicking the link below.
Goldfarb Scholarships
Goldfarb Academic Programs
BJC Full Ride Scholars Program
Scholarships at BJC
BJC wants to reward excellence among its employees while supporting the organization's commitment to deliver high quality patient care. The following scholarships are for new classes or programs and are available for application twice annually.
The Ruth Castellano Nursing Scholarship was established to honor Castellano's 29 years as a nursing professional with BJC. Ruth, who passed away in 2012 from a rare condition, requested this scholarship assist what she called "first time" RNs – employees pursuing associates degrees or BSN degrees. The scholarship provides up to $5,000 for tuition, fees, and books.
The Edward J. Stiften Scholarship is in honor of a former BJC HealthCare vice president and chief financial officer. BJC created this nursing scholarship in his honor in 2005. Employees pursuing an MSN, Masters in Nursing Informatics, PNP, ANP, PhD, or DNP may apply. The scholarship awards $5,000 towards tuition, books, and lab fees for employees pursuing nursing degrees at any level.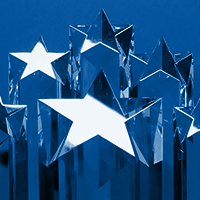 Scholarship Applications
Applications for the Spring 2024 BILD Nursing Scholarships will be accepted starting in Spring 2024. Please check back at that time for additional information.